Raising the Banner!
October 10, 1998
The Time had come. At 7:06pm EDT, October 10, 1998, the Washington Capitals kicked off their 25th Season.
To remind the crowd of why the banner was awarded, a highlight video showed our favorite memories.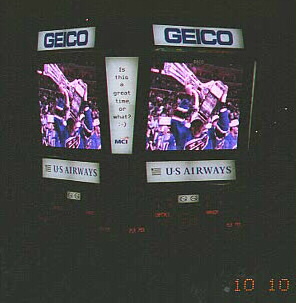 The Washington Capitals are the Eastern Conference Champions!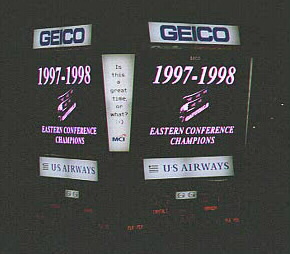 The 1998-99 roster was introduced, with the loudest cheers going to playoff hero Olie "Zilla" Kolzig and Captain Dale Hunter.
Click the logo to continue the experience of this magical night.