Tomppa Visits Piney Orchard
Tomppa visited Piney Orchard to see a live practice and, perhaps, meet a few players. He had been given a game-used Calle Johannson stick and hoped to get some autographs on it. After an abbreviated practice, Tomppa began his quest for signatures...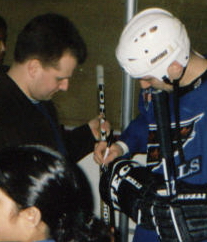 - Andrei Nikolishin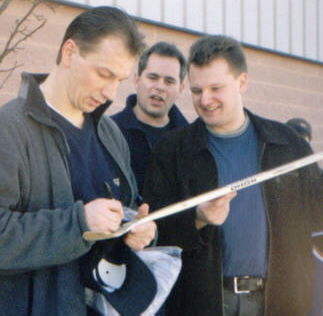 - Peter Bondra

- Jeff Halpern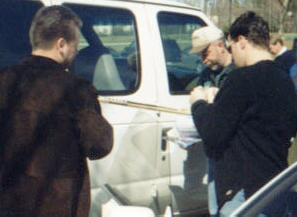 - Ken Klee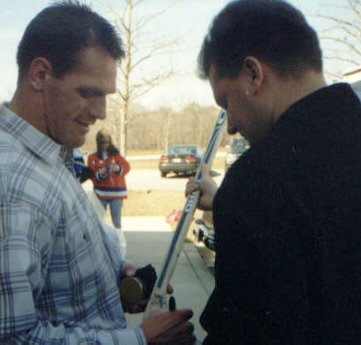 - Calle Johannson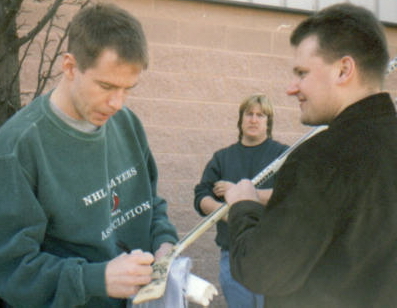 - Ulf Dahlen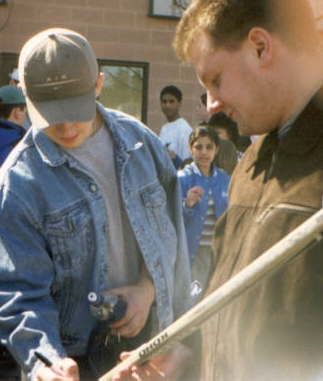 - Jan Bulis - really, it is!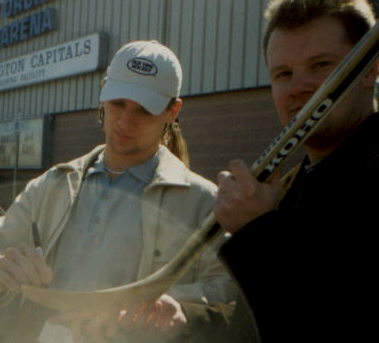 - Richard Zednik

- Olie Kolzig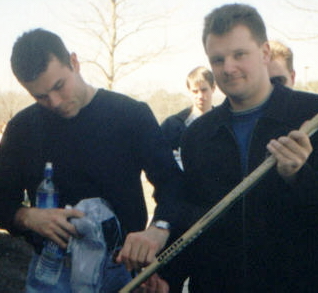 - Adam Oates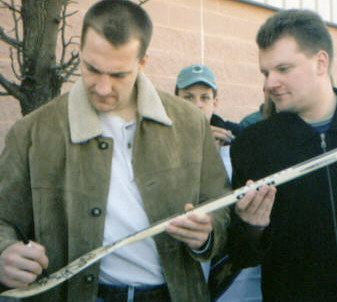 - Steve Konowalchuk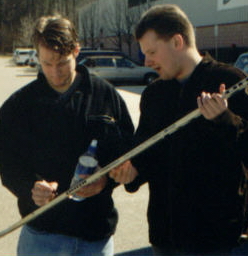 - Craig Billington

- Sergei Gonchar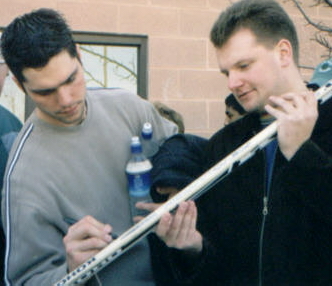 - Nolan Baumgartner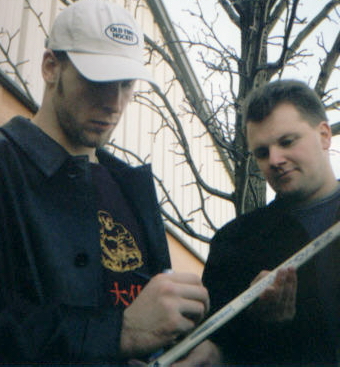 - Brendan Witt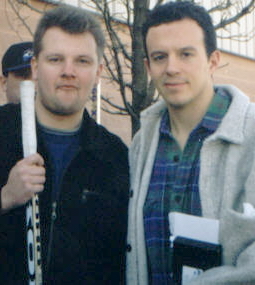 - Terry Yake

- Dmitri Mironov

Return to Tomppa's Visit
Return to MsCapsFan's Homepage