The Red Wings Game
The Red Wings game (3/3/00) was the first opportunity for the entire group to get together with Tomppa. Before the game, we all met at the Austin Grill.
KickSaveDave, Tomppa and Mucker discuss strategies for the Dead Things.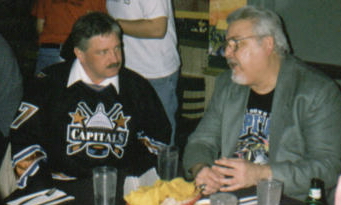 The Wings game was also the first opportunity for buddies Slaps and BillTCG to come together face-to-face.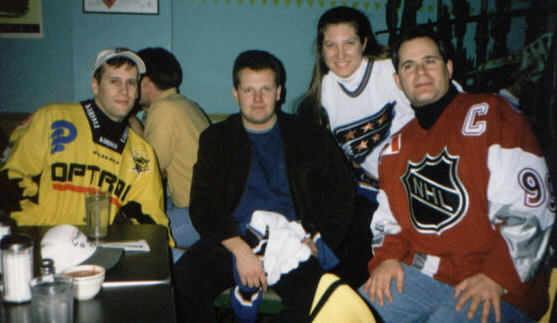 It was hard to believe that after well over two years - he was actually here!

Capscheck surprised Slaps with a cake for his 60th birthday.

Slaps did a great job of getting ALL the candles!

It was great to have everyone together!

Return to Tomppa's Visit