The Flying Finn Comes to Washington
After months of planning, our favorite Finnish Caps Fan - Tomppa V - came to Washington to experience the Capitals live and in person.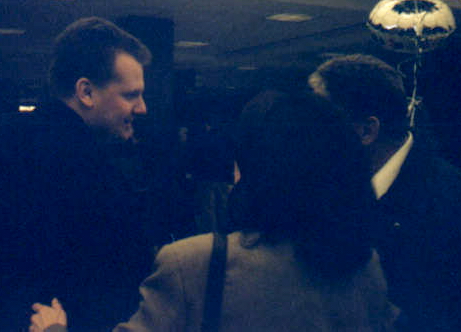 Tomppa is greeted by Capscheck and BillTCG
Experience Tomppa's visit to Washington...
Austin Grill - Join us for the pregame fesitivites at the Austin Grill before the Red Wings game 3/3/00.
Piney Orchard - Tomppa went to Piney Orchard Saturday 3/4/00 to see practice and, more importantly, meet the players. Let's just say he was rather successful!